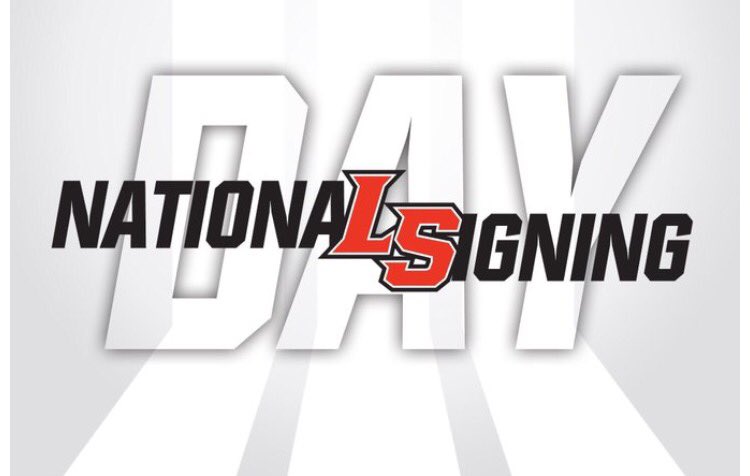 Congratulations to the following La Salle Lancer Football Players  Zach Rumpke (Dayton University)  and Andrew Jaeger (Center College) for signing National Letters of Intent today as you enter the next level and  pursue your athletic and academic career.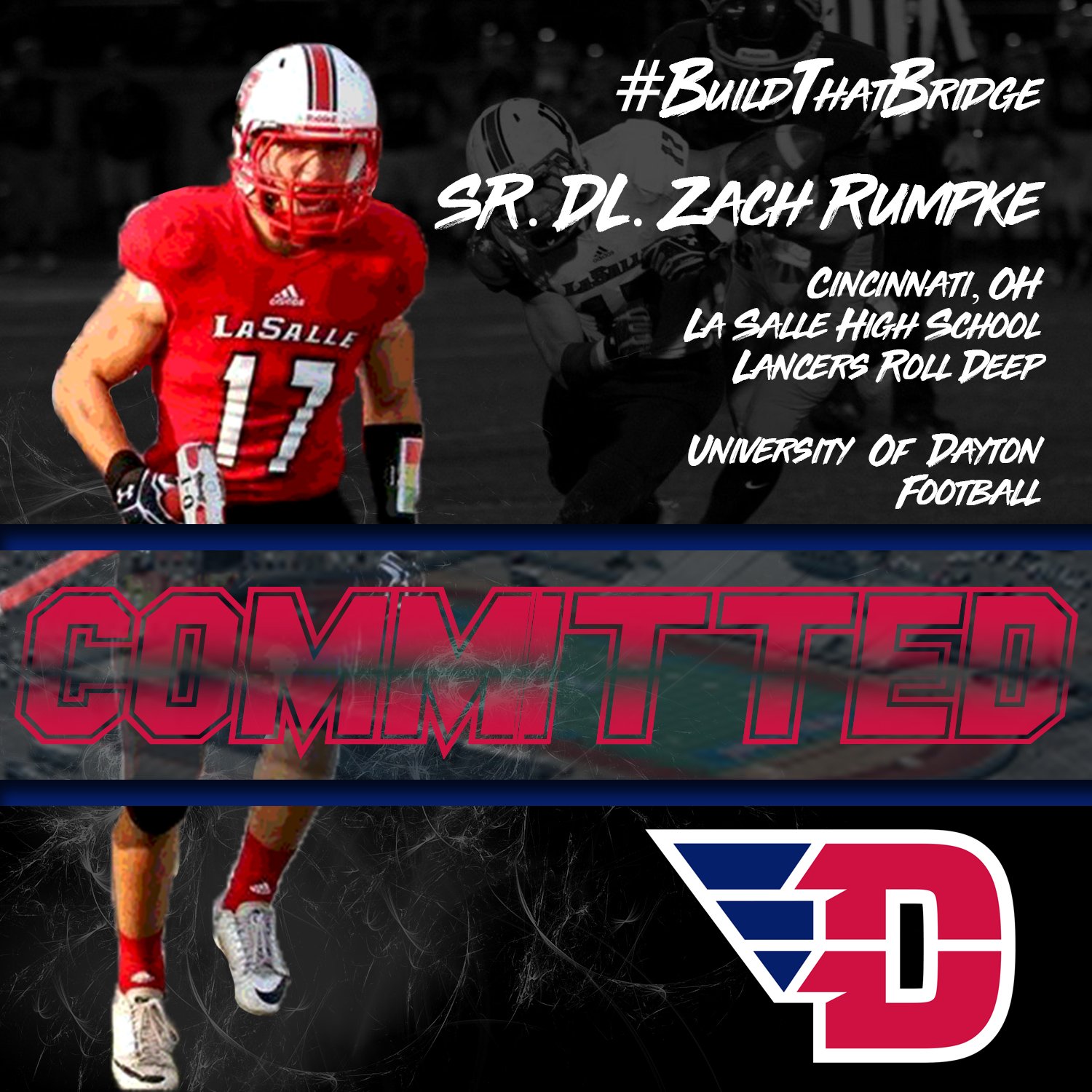 Zach Rumpke has signed a letter of intent to continue his football career at the University of Dayton. He has earned many awards including two-time First Team All GCL- South, Second Team All County, Second Team Southwest Ohio All District, 2016 Defensive Player of the Year, and a Team Captain his senior year. Academically Zach has earned First and Second Honors every quarter at La Salle and earned the Academic Excellence Award. He has declared Business as his major at Dayton. Zach attended St. John Dry Ridge and is a member of St. John's parish. Zach is the son of Doug '93 and Paulette Rumpke. Zach has a brother, Alex '17, and a younger sister. He resides in Colerain Township.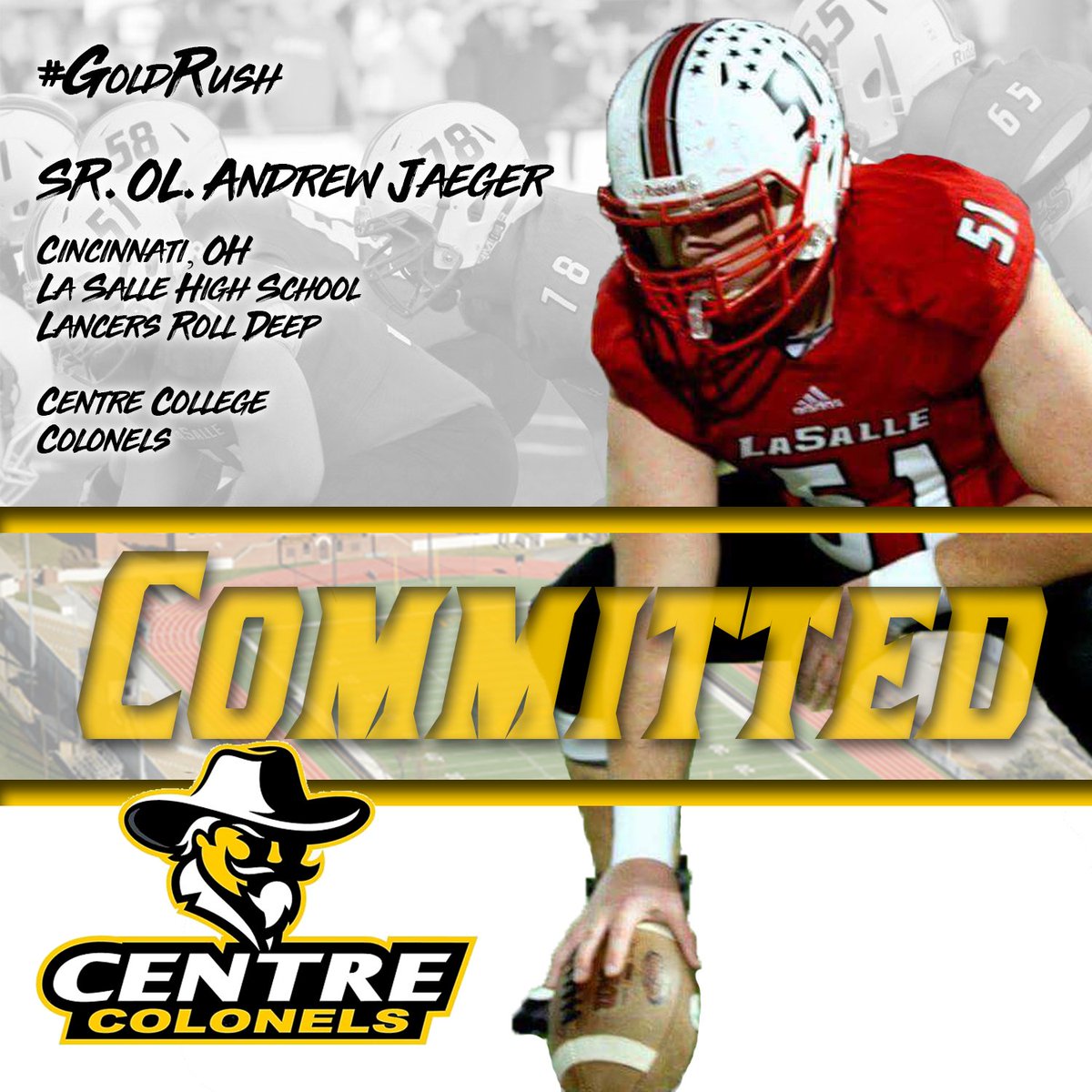 Andrew Jaeger has signed a letter of intent to continue his football career at Center College. Andrew is a four-year letterman in both football and track. His athletic accomplishments include 2017 First Team all GCL, First Team All Southwest Ohio, and Honorable Mention All State. He has started at center for two seasons, including the 2016 state championship season as a junior. Andrew has also excelled in the classroom with earning first honors each quarter of his academic career at La Salle. He has earned the Student Athlete Academic Excellence Award all four years. He has declared Biomedical Engineering as his major at Center. Andrew attended St. Mark in Indianapolis, IN and is a member of St. Ignatius parish. Andrew's parents are Joe and Nicole Jaeger. Andrew resides in Green Township.
Congratulations to Ryan Albrinck & Dylan Schraffenberger as well in your endeavors as you enter the next level and pursue your athletic careers in soccer as well as your academic careers.